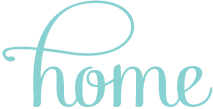 CONTACT US TODAY –  bookings@rotatinghouse.com.au

A unique luxury home-stay experience awaits with our world famous

We invite you to stay at our beautifully appointed rotating house situated on the banks of the pristine Nowendoc River, a scenic 4 hour drive north of Sydney. At 540sq mtr the rotating house can accommodate up to 14 people offering privacy & contemporary living within the most rich and picturesque Australian country landscape, making a perfect Australian/holiday escape. Everything is supplied- just bring food and drinks – Come and see what all the hype is about world wide..
HOUSE & PROPERTY FEATURES
World Famous House – sleeps up to 14
Private river frontage property (850mtr)
Kayaks/Row Boats available
River great for swimming, fishing, kayaking.
40-acre hobby farm with cattle & horses
PET FRIENDLY! – bring your dog along, we have secure fencing. Dogs love the river!
Everything provided (except food& drinks)
Top quality linen provided
5 bedrooms (3 King beds and 4 double sofa beds)
Beautiful furniture inside and out
3.1 mtr long dining table, 3 lounging areas inside, 2 outdoor seating areas, day bed.
Lovely indoor fireplace
Outdoor firepit (perfect for wine under the stars or marshmallows for the kids)
So much land for the kids to explore
Bring your Mountain bikes!
Walking / Jogging / Mountain bike tracks available
Wallabies / Kangaroos / Cattle / Horses and a huge range of birdlife never too far from sight of the house.
Privacy & Tranquility – feel reenergised after a night here
3 Toilets, 2 showers, 1 bath, 3 fridge/freezers, BBQ, microwave, dishwasher, internet, ice machine, filtered water throughout entire house.
HOW MUCH DOES IT COST
STANDARD RATES
Standard Weekday $350 p.n.
Standard weekend $600 p.n.
Public Holiday weekend $700 p.n.
School Holiday weekday $500 p.n.
Base rates inclusive of 2 persons
Extra person surcharge $40 adult, $25 child
Cleaning Fee $330
Firewood $75 *optional
MID WEEK SPECIAL –   $1000
3 night stay
Price is based on and inclusive of up to 4 persons
Price includes cleaning fee (normally $330), linen of 2 beds included (additional bed preparation & linen fee $20/bed) & firewood (normally $75)
BASED ON 4 PERSONS TOTAL SAVINGS is $695.. .
Available Monday to Thursday every week (except public holiday & school holiday)
Extra persons welcomed up to a max 14 – flat rate $100 per person (if over 4 persons)
WEEKEND SPECIAL – $1500
2 night stay
Price is based on and inclusive of up to 6 persons
Price includes cleaning fee (normally $330), linen of 3 beds included (additional bed preparation & linen fee $20/bed) & firewood (normally $75)
BASED ON 6 PERSONS TOTAL SAVINGS is $425
Available FRI/SAT or SAT/SUN every week (except public holiday & school holiday)
Extra persons welcomed up to a max 14 – flat rate $100 per person (if over 6 persons)
Stay a 3rd night for flat rate of $350
THINGS TO DO
RIVER TUBE RIDE…
There is a very cool thing to do.. the neighbouring camping ground (3km up the road) offer a tube ride – where they take you upstream and you float down the river on a tube – this only costs a few dollars and is highly recommended. (not available in peak holiday times)
GOLF…
2 golf courses exist within 40min drive Wingham and Taree courses.
MOUNTAIN BIKE RIDE…
Bring your mountain bikes.. there is a 5 km round trip around our property – mostly tracked ..lots of fun.. safe for the little ones. a few hills..but not too bad.. 🙂
WALKING TRACK…
Proper footwear required.. there are many great walking tracks.. you can explore and make your own.. get creative and follow the river bank and you will find some very cool places downstream…
KAYAKING…
We provide Kayaks for your enjoyment. a single and a double kayak at present. when the river not low you can kata to TIRI bridge approx 10km downstream.. or you can explore in the Kayak around the property. All children must be accompanied by an adult. We have a range of sizes of life jackets available.
SWIMMING…
The temperature of river is perfect for swimming most of the year (September to May). The river is wide and deep. Although never is it safe to dive into a river.
FISHING…
With the correct bait (prawns) there is a great chance you could catch dinner.. BYO fishing equipment.
WILDLIFE WATCHING…
BYO binoculars.. there is a very high chance you will be seeing a huge range unique Australian wildlife from Wallabies, Kangaroos to Wedge-tailed eagles.. See a side of Australia that is missing in modern life..
CAMPFIRES…
There is a set up out door fire pit not too far from the house that is perfect for the GLAMPERS out there.. Sit round the campfire with a wine at night enjoying the lovely outdoors and stars, the kids will love this also as they can road marshmallows – then when you are finished take a few steps and you are inside the house with all the modern cons.. Also when there are no fire bans in place you are welcome to have a camp fire down by the river.
LOADS MORE..
there are lots of other activities you can do in and around the area. we have a list of websites and information we can give you prior to your stay.
WHY A ROTATING HOUSE???
The house is of an octagon shape placed on a circular disc with verandah..which can turn 360 degrees in any direction. It runs of 2 very small motors that use less energy than a washing machine when in use.. The house is programmed to do very small random moves every few hours to keep the functionality flowing. But the main purpose of the house rotating is for user benefit. You can control which was it faces with a very simple to use touch screen panel in the living room…It is very subtle that you wont even realised you are moving… If it is hot weather – you may want to keep the living area cool – you can select that the living room avoids the sun all day.. or vice versa for winter..(it works very well) You may want to enjoy dinner facing the sunset, or you may be enjoying the outdoor area and so therefore you can rotate the main indoor living area to face the outdoor area so that they are flowing from one to the other. It is very easy to operate just select a piece of the octagon pie and then select a coordinate. We have stainless steel plaques outside on the verandah fixed to the coordinates and also fixed to the house – so you don't need a compass. Or there is the option to just select a part of the house and choose "follow the sun" and it will do that all day for you.. it is that easy. The touch screen is fixed to the dining room wall at approx 1.5mtr off the ground so that little kids cant get it confused with a toy.. It will take approx. 35minutes to do a full revolution…programmed to always do the same very safe speed.
THE VERY GREEN & BEAUTIFUL LANDSCAPE
Our property is stunning as we are in the middle of the Manning Valley – our property is like a big pie shape as the Nowendoc river wraps around us like a semicircle. Giving us 850 mtrs of natural river frontage.. The river is fresh water and is so refreshing to swim in. The width of the river varies but can be as wide as 50mtr in some places. It is so tranquil and will make you feel at peace with nature.
Our property is 40 acres on size and we run a stud of Santa Gertrudis cattle. We have several paddocks and also agist the neighbouring lands – our cattle are free to roam just as nature intended, eating only the fresh grass. It is very relaxing to sit back on the rotating house verandah while the house slowing moves and enjoy watching the cattle in their natural habitat.
We also have 2 horses on the property which are never to far from sight, you will most likely see Kangaroos and Wallabies passing by and a huge array of birdlife especially eagles and kookaburras. A TRULY UNIQUE AUSTRALIAN HOLIDAY
CONTACT US TODAY – 0413 508 740 or bookings@rotatinghouse.com.au