We get many enquiries about building rotating houses and other structures. We have a few projects completed already all of which have been a resounding success in every facet. We have gained a great deal of experience from previous projects and this is to your benefit. It is our nature that every subsequent project is superior to the previous project and that is hard to achieve in that every project must be perfect.
We can supply a pre-fabricated rotating platform kit to anywhere in the world. Just choose your diameter!
The kit includes everything that is required to be placed on your foundations up to your floor & the electronic automation. Then you can build your house or structure of your own choice on top of the ERS platform.
So if you are interested or would like to know more about the possibility of owning your own rotating house please don't hesitate to contact us to discuss your requirements and circumstances.
For more information contact
Luke Everingham
Founder/Director
E Rotating Structures (ERS)
ph: 0418 960 661
international: +61 418 960 661
e: luke@erotatingstructures.com
w: www.erotatingstructures.com

Construction of ERS Platform

ERS Rotating house – PEI Canada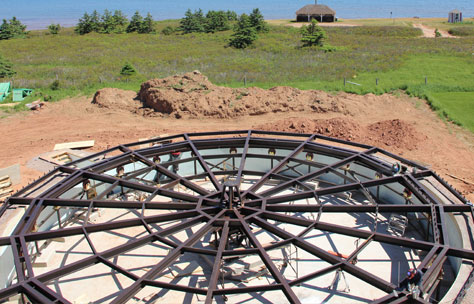 ERS Rotating Platform © – PEI, CANADA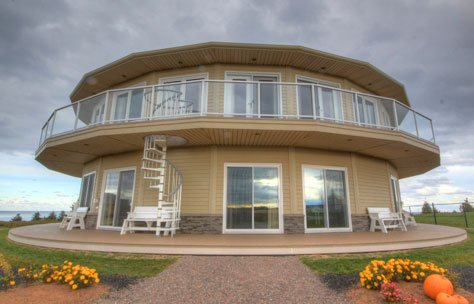 ERS Rotating Platform © & Deltec House – PEI, CANADA